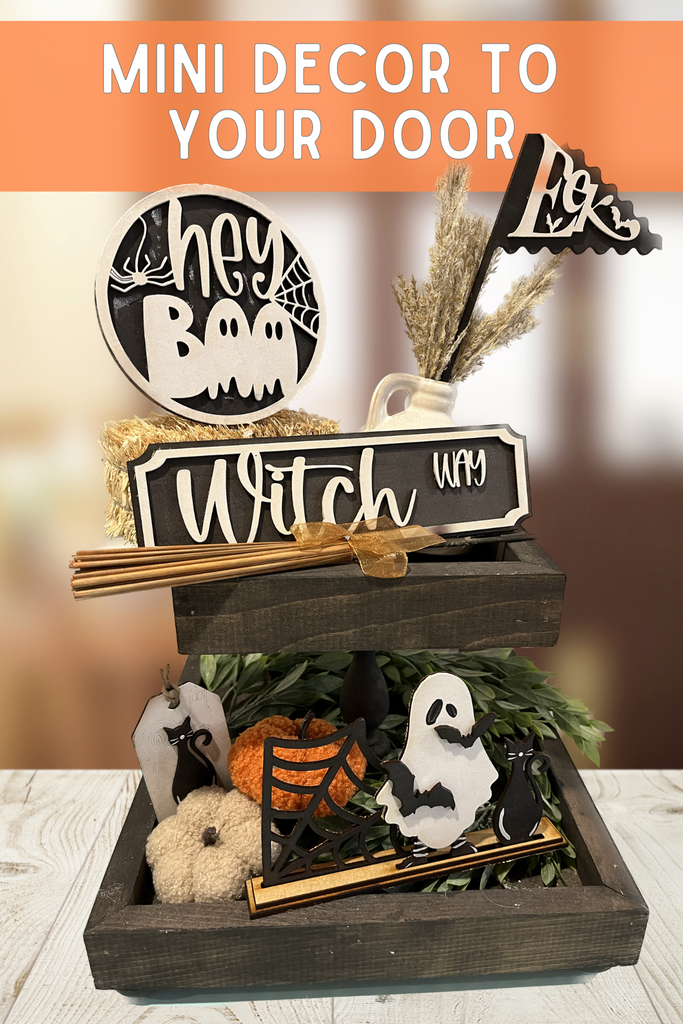 Halloween Tiered Tray kit
Everything you need to make a sign in the comfort of your own home! This kit is a one time purchase. NOT subscription. 
Kit includes:
Raw wood pieces
Supplies (sponges, glue, and twine)
2 paint colors 
Kits will be available for pick up starting October 2.